clitang
CNR has started DRM broadcast on experimental since early 2018, with programming from three CNR sources, sometimes extending beyond its published DRM schedule. This DRM broadcast at 0100 UTC on 13730 KHz carrying a program tailored to overseas Chinese, not even included on KiwiSDR DRM schedule on the latest version 1.584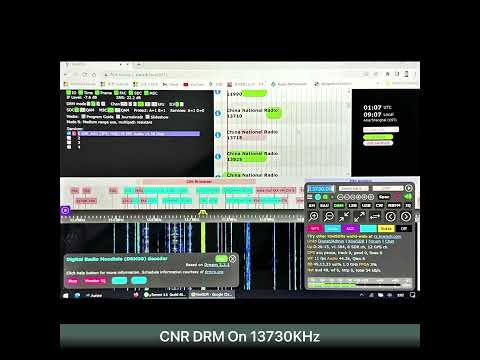 About
Username

clitang

Joined

Visits

91

Last Active

Roles

Member
Activity
CNR has started DRM broadcast on experimental since early 2018, with programming from three CNR sources, sometimes extending beyond its published DRM schedule.

This DRM broadcast at 0100 UTC on 13730 KHz carrying a program tailored to overseas Chinese, not even included on KiwiSDR DRM schedule on the latest version 1.584

Happy World Radio Day!

UNESCO celebrating its 12th World Radio Day today, on the theme of " Radio and Peace. "




Despite unfavorable comments about KiwiSDR dynamic range and acoustic designs, KiwiSDR does sound rather decent with high clarity, when reception fed through a quality sound system such as an Acythe 20 Watt amplifier plus a Palstar SP30H high definition communications speaker.